Water Fed Window Cleaning Brush Telescopic 5m Pole Windows Cars/vans Solar Panal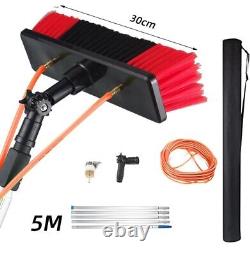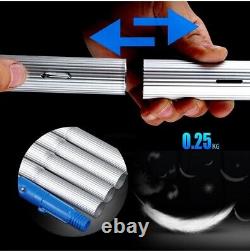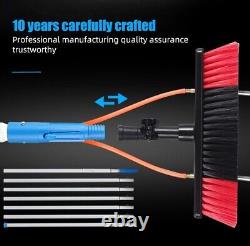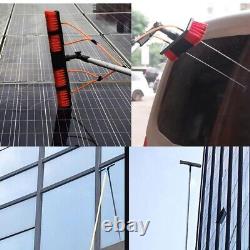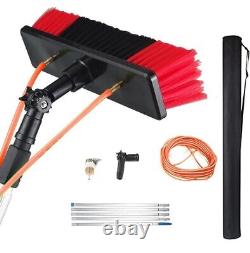 Extra rods can be bought for extra length. Professional Retractable Window Cleaning Wands? : Our products are designed for cleaning at heights.
Multiple rods can be connected freely without bending. The steel buckle is fixed, perfectly closed, easy to install and easy to disassemble. Hold the brush head panel or glass plate at an angle. The universal design allows the brush head to rotate freely, allowing you to easily tackle dust and stains in every corner. : high-density reinforced aluminum alloy, high hardness, not easy to rust, light weight.
A single pole weighs only 0.25kg. Very durable and soft feather bristles ensure a safe and clean surface. : suitable for high-altitude window cleaning, solar photovoltaic panel cleaning, cleaning cars, trucks, vans, caravans, windows, greenhouses, boats, decks, etc. Break-proof fittings designed to be used with a variety of cleaning tools for advanced cleaning operations.
: Brass Hose Connectors make it easy to connect to a garden hose using any hardware store that offers hose connectors (quick couplers, not included).