Water fed pole pump and controller 12v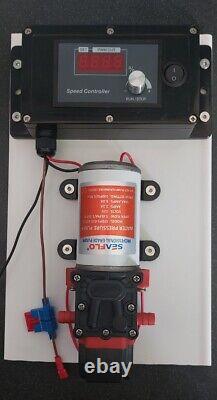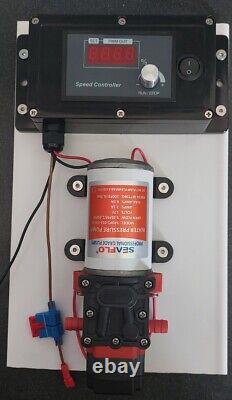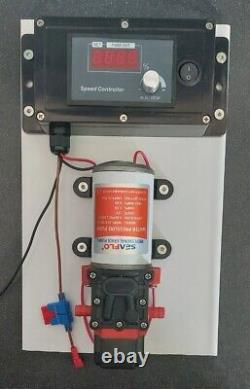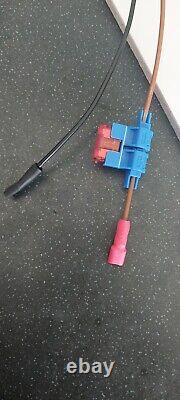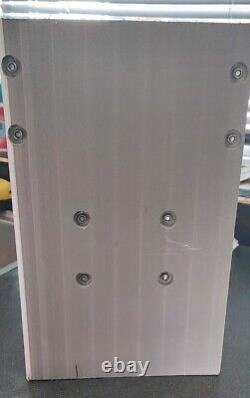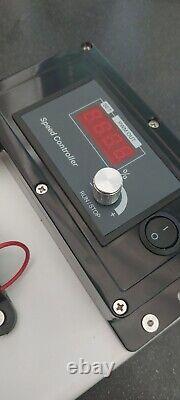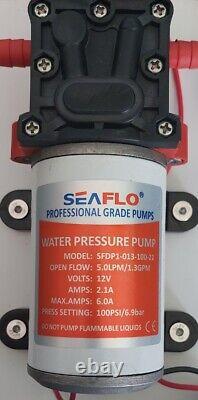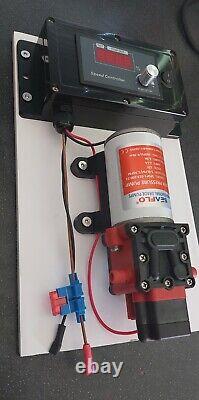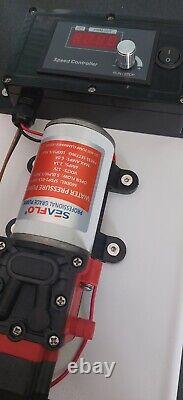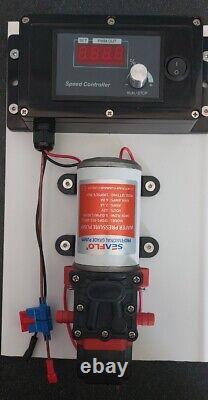 12v Water Pump And Controller. 12v ready to go pump and controller. BROWN or RED wire to 12v+.
Main ON / OFF Switch. Controller goes from 0-100% speed by the turn of a dial. Press dial to PAUSE/STOP the pump. The controller can handle 30Amp motor's so it is very versatile. Self Priming just place your inlet into your water container and please use a INLINE FILTER as this will prolong your pump.
No Airlock cut outs as no dead end detection. 10mm (3/8) Hose Barb Connections. I will be putting up various pump models or if you have a pump just the controller and board can be made. All units are made by myself and not mass produced so please bear with me on production time as i have other items i make from scratch.