UNGER HYRDO POWER ULTRA WFP SYSTEM WITH 27ft Unger Pole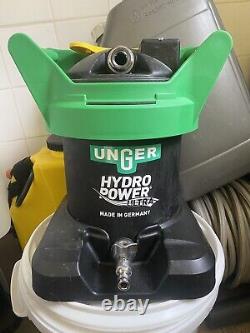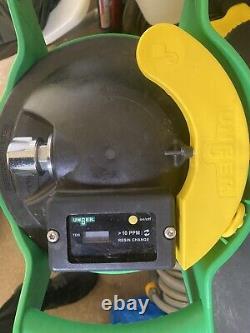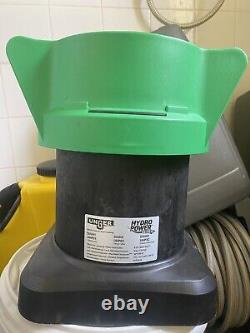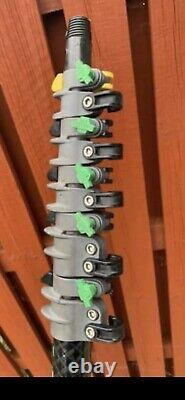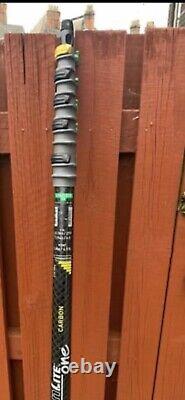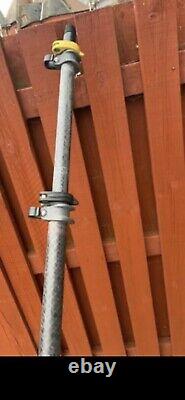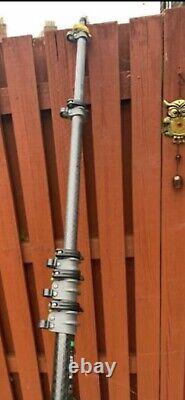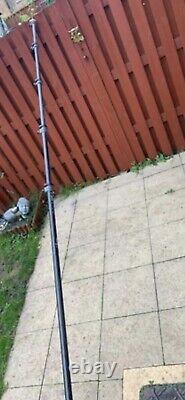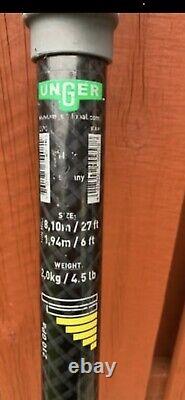 UNGER HYRDO POWER ULTRA WFP SYSTEM WITH 27ft Unger Pole. Unger Hydropower ultra L 6litre.
Pure water filter that turns tap water into pure water. Perfect for them window cleaning jobs or even car valets. PPM display which tells you when the filters need changing, once the number.
Reaches 10 it recommends to change the filters, currently showing 0 which means the resin filters are new with very very little use. Good saving if your in the market for one. Collection only due to its size and weight. The pole I have had for about 2 and a half years it has done me really well it has it's general marks and scratches as it would but in perfect working order as it should.
Below is a description from Unger. Purify water quickly with this unique DI filter, designed to exceed Standard DI Filter Efficiency & Performance Replace Resin in Seconds with Ready to Use Resin Packs! Quickly & Easily Change Resin.
ALTECH® NXT GlassFibre & Polypropylene Housing. HOW IS PURE WATER CREATED? It removes the minerals from tap water.
The lifespan of the resin depends on the hardness of the water. The softer the water, the longer the resin lasts. The UNGER HydroPower® Ultra is setting a new standard in deionising filter technology for pure water cleaning.
A definite value-add for every professional glass and building cleaner. Displays, at the push of a button, whether the Ultra Resin Packs need to be changed. Easy to open and close the tank.
Safe, self-locking mechanism with pressure-relief valve. Ultra resin packs can be changed as easily as a coffee pad in a coffee machine. Over 30% more pure water per resin filling. New formula, perfected for glass cleaning. The FloWater technology 2.0 in every Ultra resin pack ensures and efficient flow of water through the whole tank which optimises the resin saturation. Integrated digital measuring device displays the water hardness of the pure water coming out. KeyLock function eliminates risk of operating errors. Stable quick-fit metal hose connector. Practical shut-off valve prevents leakage during transport. Pre-installed, dynamic control guarantees optimum water flow at all times. Base: 30 × 31 cm, Height: 35 cm, Ultra Resin Packs: 1 (6 l).