MAXBLAST 24ft Water Fed Window Cleaning Pole Brush Extendable Telescopic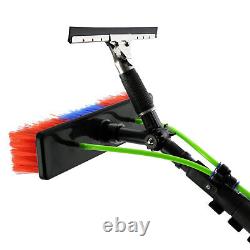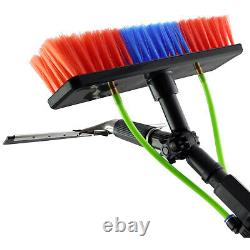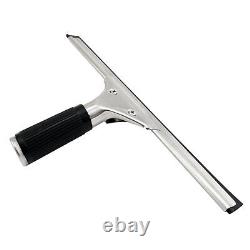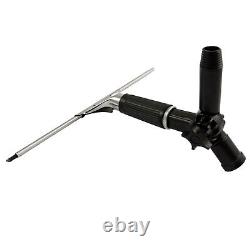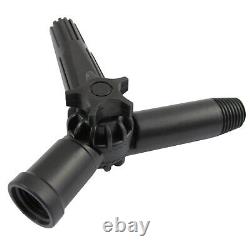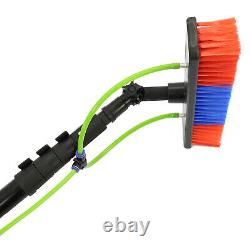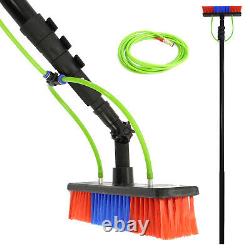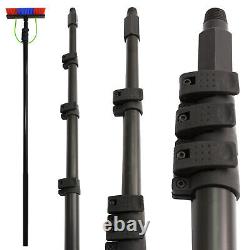 Water Fed Window Cleaning Pole - 24ft. Reach your home or business' high places with ease thanks to this super helpful Window Cleaning With A Telescopic Pole. Forget about using ladders and scaffolds - our MaxBlast window cleaning pole helps you wash those forgotten and hard-to-reach places, in no time.
It comes with an ingenious 3 way connector, which you can use to switch between a brush and a squeegee. Get ready to clean windows, mini-buses, caravans, conservatory roofs and guttering with unrivalled ease. Our telescopic pole is easy to use, and comes in three sizes depending on your needs. Enjoy the lightweight and sturdy aluminium construction, along with the two water jets.
The included rubber-edged squeegee blade is ideal for glass surfaces, tiles, shower screens, and fogged mirrors. Plus, a soft and comfortable handle is perfect for those long cleaning hours.
Clean up your windows, walls, and ceilings more quickly and efficiently with MaxBlast. With its extendable pole, you'll be able to take on any project with confidence and ease. Please note, this item may take a little longer to arrive due to the size of the package. Specifications: MAXBLAST 20ft Window Cleaning Pole Weight: 2.34kg Closed length: 6ft (1.95m) Extended length: 20ft (6.14m) MAXBLAST 24ft Window Cleaning Pole Weight: 2.62kg Closed length: 7ft (2.15m) Extended length: 24ft (7.35m) MAXBLAST 30ft Window Cleaning Pole Weight: 3.1kg Closed length: 8ft (2.55m) Extended length: 30ft (9.2m) MAXBLAST 3 Way Connector & Squeegee Weight: 300g Dimensions.