Hydra GF32ft Water fed Pole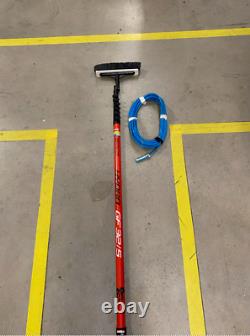 This product is a used Ionic Systems water fed pole. This water fed pole can reach up to 32ft / 9.75m. Extended length 28ft 4 inches.
Constructed using 7 glass fiber sections. Handle diameter of 41.6mm. This pole includes a 14-inch Vertigo Standard brush head complete with 16m fly lead. The pole will be quality approved prior to dispatch!