30ft Window Cleaning Telescopic Extendable Brush Pole & 16L Water Fed Backpack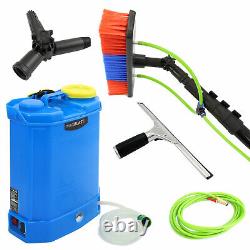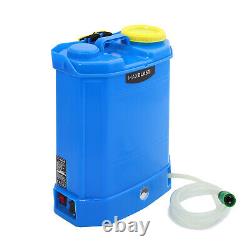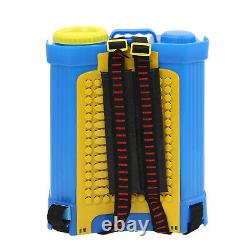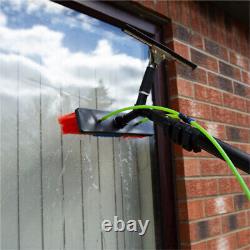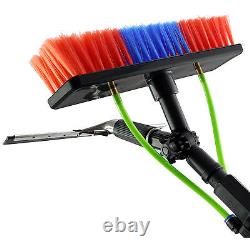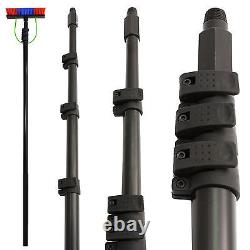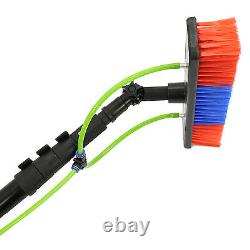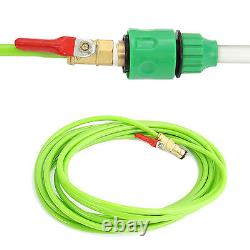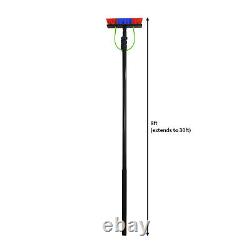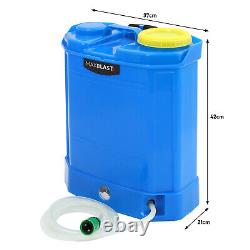 30ft Window Cleaning Telescopic Extendable Brush Pole & 16L Water Fed Backpack. MAXBLAST 16L WATER FED BACKPACK & 30FT CLEANING POLE. If you're still lugging that ladder and bucket around to wash windows, greenhouses, conservatory roofs and much more - then it's time to upgrade to some lightweight window cleaning equipment that will make your jobs safer, faster and easier. Whether it's for personal use on your own home windows and vehicles, or for professional and commercial use - this MAXBLAST water fed window cleaning kit is the perfect choice for you. The 16 litre water backpack attaches easily to the 30ft extendable cleaning pole that can get to all those hard to reach places. The handy & unique 3-way connector to go with your MAXBLAST window cleaning pole is ideal for changing between different attachments quickly and simply. It comes with a light weight and easy to use squeegee attachment, with a rubber-edged blade it is ideal for glass windows, tiles, shower screens, fogged mirrors and much more. It is sure to help you clean your windows more efficiently so you can move onto the next job quicker!
1 x Practical 16L Water Fed Backpack. 1 x Extendable 3-Part 30ft Cleaning Pole. 1 x Thorough Brush Attachment. 1 x Swift Squeegee Attachment. 1 x Convenient 3-Way Connector.
1 x Battery Charging Pack. Simply pop the top off your backpack and fill with your desired amount of water, and you're all ready to go with your cleaning jobs. The 30ft 3-part telescopic pole is made from lightweight aluminium, making it perfect for reaching even the highest windows without struggle. The adaptable pole allows you to adjust the length to your desired length. The rough red and blue bristled cleaning brush allows you to tackle even the most stubborn of stains and marks on your chosen surface.
The rubber edged blade of your squeegee allows you to leave a streak-free finish. The green water-fed pipe connects simply to your extendable pole at one end, and your water-fed backpack at the other.
The slim design keeps the pipe lightweight, reducing the weight that you're carrying. We have included two shoulder straps to allow you to adapt the backpack to different wearers depending on how long you will want the straps to be. The padded back to the product also provides a more comfortable finish.
The one of a kind 3 way connector means you can have both the brush tool and the squeegee tool attached to the end of your pole at the same time. Simply pop them both on and set your angle to use them both together. MAXBLAST 16L Water Fed Backpack & 30ft Cleaning Pole Specifications. Closed Length: 8ft (2.55m).
Maximum Length: 30ft (9.2m). Backpack Dimensions: 42cm x 37cm x 21m.