20ft Window Cleaning Water Fed Pole & Backpack Telescopic Extendable Brush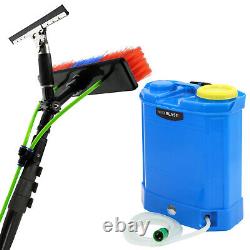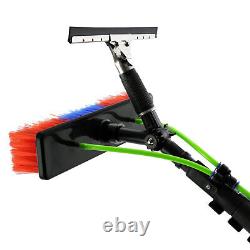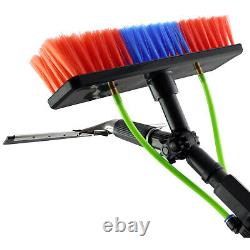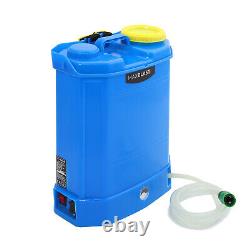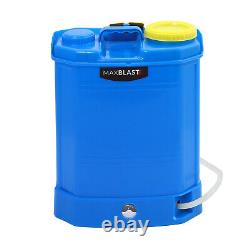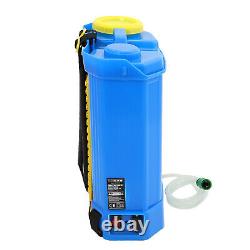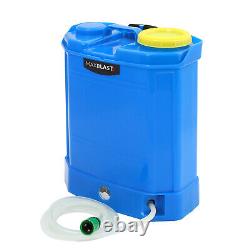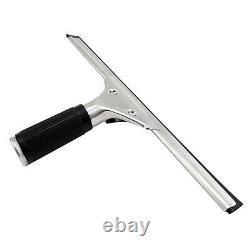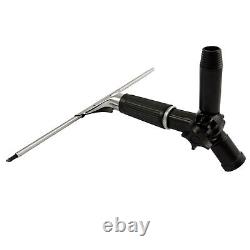 16L Water Fed Backpack & 20ft Cleaning Pole. Easy Window Cleaning With A Backpack & Extendable Pole. If you're still lugging that ladder and bucket about to wash windows, green houses, conservatory roofs and caravans - then it's time to upgrade to some lightweight window cleaning equipment that will make jobs safer, faster and easier. You'll probably (definitely) get mistaken for a Ghostbuster but everything will be looking spic and span when you get your hands on this MAXBLAST water fed window cleaning kit; which includes a 16 litre backpack plus your choice of a 20, 24 or 30ft extendable poles that can even get those hard to reach places. Our clever little monsters have come up with this handy & unique connector to go with your MaxBlast window cleaning pole.
The one of a kind 3 way connector means you can switch between either the brush or squeegee with a flick of the wrist! It is sure to help you clean your windows more efficiently so you can move onto the next job quicker! Comes with a light weight and easy to use squeegee attachment. With a rubber-edged blade it is ideal for glass windows, tiles, shower screens, fogged mirrors and much more.
MAXBLAST water fed pole, brush & squeegee attachment. 3 part telescopic pole made from strong & lightweight aluminium - choose from 20ft, 24ft or 30ft poles. Soft sponge handle gives you a nice tight grip. Red & blue bristle brush with two water jets which spray from the brush during cleaning, just connect it to the. Squeegee attachment with a rubber edged blade & ribbed handle to ensure a strong grip. MAXBLAST water fed window cleaning backpack with adjustable straps. 16 litre tank holds plenty of water. Made from lightweight & durable plastic. Fully portable and lightweight, with this window cleaning system you'll be able to wash everything from the ground, safer and faster than ever before.
Whether you're cleaning at home, work or as part of a professional cleaning business, not only will you be able to wash windows, conservatory roofs and caravans, the extendable poles can reach everything from gutters and fascias to lorries and mini-buses. MAXBLAST Water Fed Window Cleaning Telescopic Pole 20ft.
Closed length: 6ft 1.95m. Extended length: 20ft (6.14m). MAXBLAST Water Fed Window Cleaning Telescopic Pole 24ft. Closed length: 7ft (2.15m).
Extended length: 24ft (7.35m). MAXBLAST Water Fed Window Cleaning Telescopic Pole 30ft. Closed length: 8ft (2.55m).
Extended length: 30ft (9.2m). MAXBLAST Water Fed Window Cleaning Backpack. Working Pressure: 0.15-0.4 MPa. Charging Time: Approximately 5 hours. Battery Life: Approximately 4-5 hours.
Dimensions: 37cm W x 21cm D x 42cm H. MAXBLAST 3 Way Connector & Squeegee. Dimensions: 0.28cm x 0.30cm x 0.04cm.